Our Story
Yoga Traveller is based in Ireland and was established in 2004 by husband and wife team Michelle and Michael Moroney. The original yoga events took place in Thailand where Michelle and Michael lived – but this quickly expanded to include Swiss destinations with skiing and yoga holidays. Gradually more premium destinations were added to the holiday portfolio to, Camino de Santiago, Spain and Morocco.
Now back in Ireland with three children, the couple runs the company from their yoga retreat centre on the West coast.
Michelle Moroney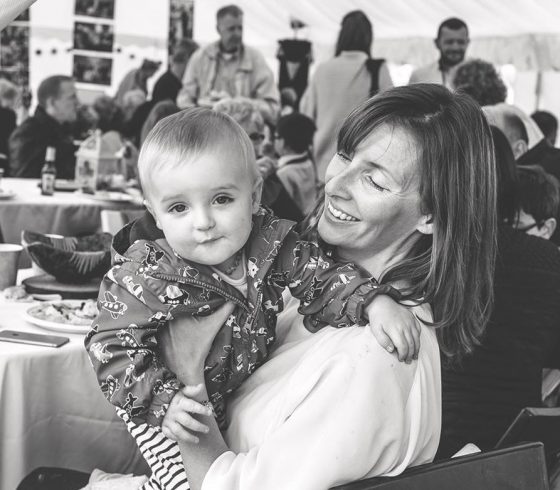 Meet Michelle – the woman behind all the success and fun of Yoga Traveller. A RYT500 hour yoga teacher, Michelle has been practicing yoga for 15 years and teaching full-time since 2004. Her initial training was at the Sivananda Ashram in the Himalayas, India – but as is the nature of yoga, her learning is ongoing and constant. She has worked at the Health Oasis Yoga and Detox Centre on Koh Samui and also studied an additional teacher training in Ireland Green Lotus Yoga and The Yoga Room Dublin.
Creating Yoga Traveller was a natural step for Michelle, whose life has been constantly shaped by both yoga and a love for travel. She says she has known so many moments of sheer joy through yoga that she wanted to create something where others could experience the same:
"Doing yoga on the summit of Kilimanjaro was a moment of pure happiness and realisation of how fortunate I have been. I decided then to make this a way of life: the opportunity to find perfect peace, in beautiful surrounds while enjoying a fulfilling yoga experience. That is the ultimate holiday!"
and there's more...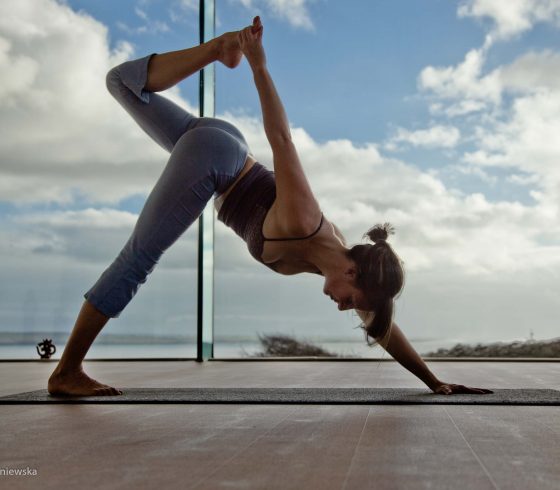 Michelle graduated from university with an honours degree in Music and Art and embarked on many different careers as she travelled the world – from working as a scuba diving instructor in Egypt to shark feeding on a small island in the middle of the Pacific Ocean. She has explored most countries in South East Asia, including the Philippines, Indonesia, Laos, Vietnam and Malaysia where she spent most of her time diving the region's beautiful reefs. She has travelled to Australia, New Zealand, Japan, India, Nepal, Tibet, East Africa, Ethiopia, Uganda, North and Central America, and the Caribbean, and has lived in Malta, Italy and Switzerland. Photography and travel writing has fuelled her passion for journeying the world, and has, in turn, led her back to what she believes to be the most beautiful place of all: County Clare on Ireland's West Coast.
"A lot of the groundwork of Yoga Traveller was done in Northern India - building a website and focusing on studying yoga. The business 'grew up' with our move to Thailand, the Swiss Alps and Gozo, Malta. Now it's reached maturity, with our settling back here in Ireland where we have spent the last few years building and developing our own beautiful yoga retreat centre."
Apart from yoga, Michelle's passions include include snowboarding, hiking, rock-climbing, horse-riding, writing, cooking and – above all, surfing. She is fascinated by how yoga and surfing complement each other as sports: both combining concentration, focus and relaxation with core strength, breath control, balance, and overall fitness. Michelle and her husband Michael have three small boys who are already getting going on the yoga mat!
Michael Moroney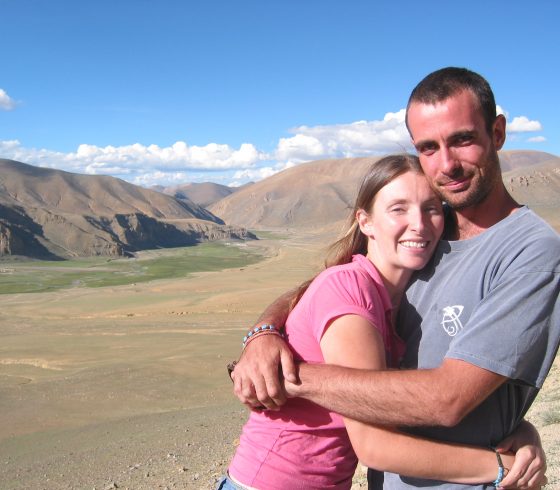 Michael shared the dream with Michelle to bring Yoga Traveller into being – and is a huge part of the success the company enjoys today. Theirs is a partnership in every sense of the word – from the exciting and growing business they have built, to their marriage and the three beautiful children they are bringing up together.
Sport has shaped much of Michael's life – with rugby being a particular passion and driving force. The 'beautiful game' served as his introduction to yoga as Michael found it to be hugely beneficial in building up the strength and general fitness he needed when performing on the field.
Michael has worked in tourism for many years, going back to his late teens when he worked on boats in the Caribbean. He also worked in the Alps where he honed his skills in snowboarding and skiing. After this, he worked as a tour-guide in Ireland for two years, and found himself falling back in love with the beauty, culture and spirit of his native country.
There isn't much about Ireland that Michael doesn't know – from where to find the most beautiful and secluded spots, to the best pubs to head to for the perfect pint of Guinness. As part of your yoga holiday in Ireland, Michael will guide you through the Burren, The Cliffs of Moher and Doolin.
Michael's love of snowboarding has naturally lead him to surfing – and if he's not in the office or with his family or yoga guests, you will most likely find him
If sport is part of your life, talk to Michael – he'll happily share his knowledge of how yoga can help improve sporting skill, strength and performance while also helping to prevent injury.