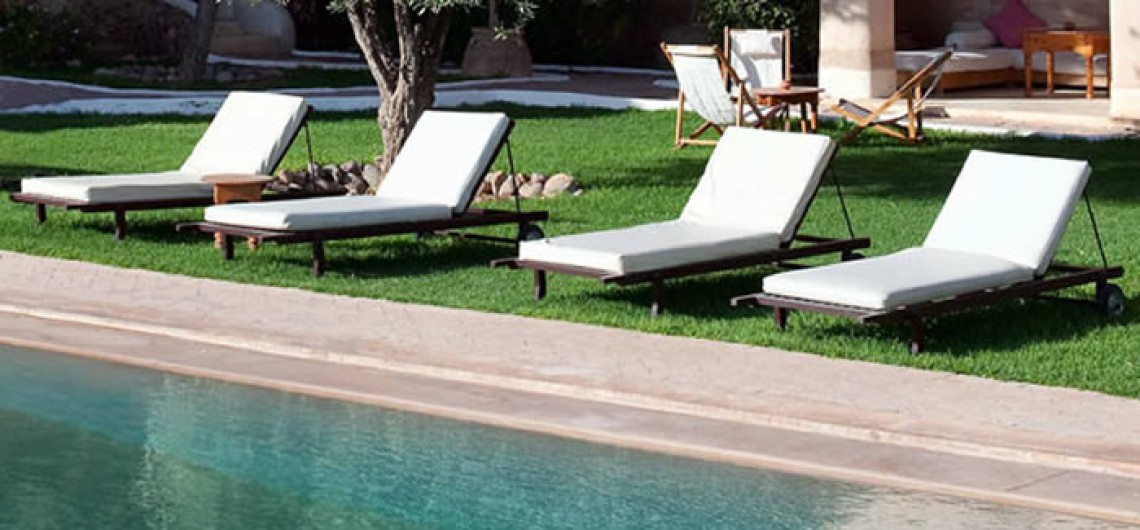 13 Feb 2014
Morocco / Marrakech
Tucked away from the hubbub of Marrakech on the outskirts of a traditional Moroccan Berber village, you'll find Tigmi – a retreat hotel.
Tigmi is no ordinary hotel. Meandering corridors and courtyard paths lead to authentically-furnished, comfortable rooms. You'll enjoy plunge pools, secret terraces, charming gardens and a myriad of quiet corners in which to relax, read and recharge.
You can really have it all here: Yoga, meditation, Spa, Pool and sunbathing, just relax and make the most of the hotel. But you can also hop in the transport and go and explore the area, head into Marrakech, shop, dine, explore – you can do it all!
After sunset, enjoy traditional Moroccan cuisine and a glass of wine, with the snow-capped Atlas Mountains and distant lights of Marrakech as your backdrop.
Many of our guests enjoy visiting the Atlas Mountains or the Souks in Marrakech. And many more enjoy the novelty of doing absolutely nothing.